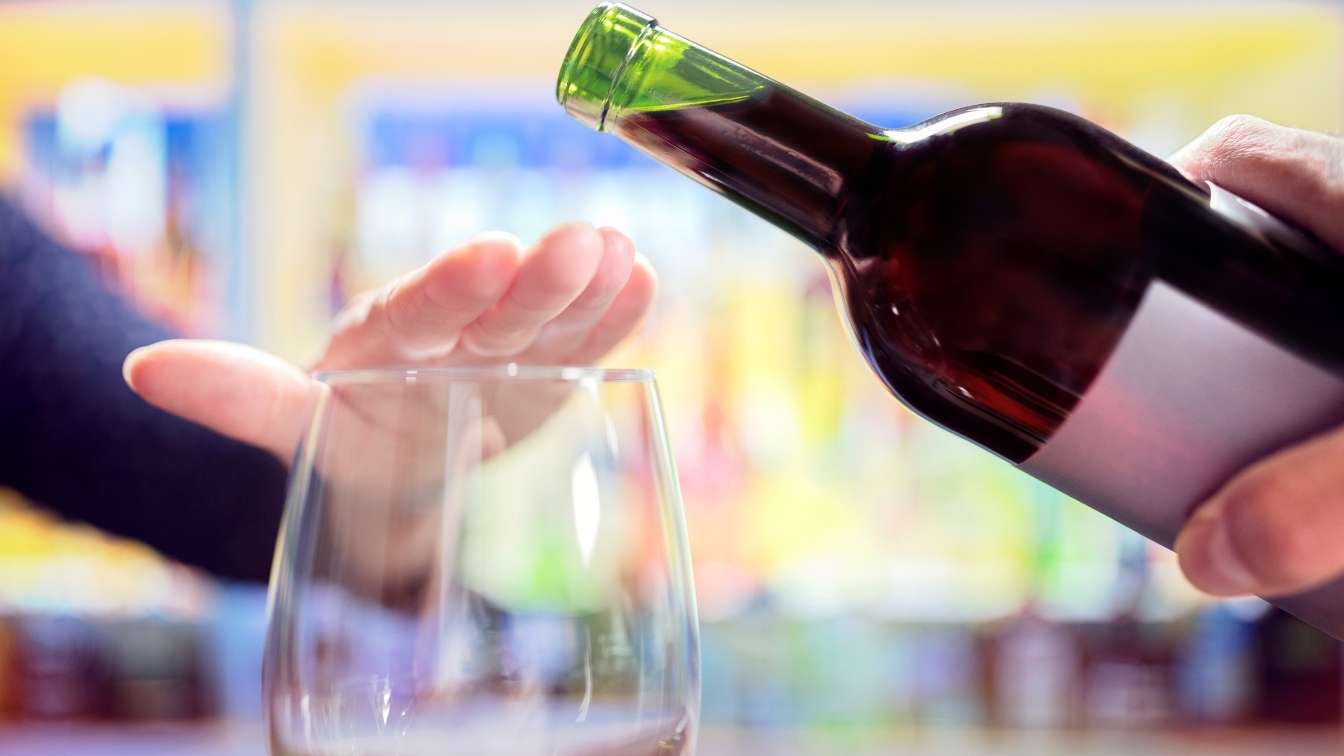 How To Stop Drinking Alcohol
Whether you simply feel that you are drinking a little too much alcohol, lose control as a result of consistent binge drinking or feel you have a serious alcohol dependency, it has affected your life enough for you to be reading this.
Often we have a little voice in our heads telling us that today is the day we'll give up alcohol. As the day unfolds alcohol withdrawal is taking place and the stress builds. By the time we get home the cans / bottles are opened as we feel we have earned them so we promise ourselves that tomorrow will be different. Sound familiar?
If you have struggled to control your intake of alcohol you probably feel that you have failed on countless occasions. This failure adds to the stress and we binge or crave alcohol at the same time that we're trying to reduce our intake. We feel like alcoholics but don't want to admit it. This makes us struggle even more and the downward spiral begins to pick up pace.
The great news is that it wasn't you who failed – it was the approach to stopping drinking that you followed which failed! Fortunately you don't have to battle for the rest of your life because Allen Carr's Easyway have applied the principles of their phenomenally successful stop smoking method to the issue of alcohol addiction.
The aim of our alcohol seminars is to help each participant gain absolute freedom from alcohol. And yes, that does mean you quit drinking completely. You might be unsure about whether you even want to achieve that; and that is part of the issue.
The alcohol seminars are designed to change your perception of drinking. They do not focus on the reasons you should stop drinking – you know those already – they're why you're reading this. Instead they look at the reasons you do drink. Once you truly understand these, alcohol will no longer be an issue for you.

No fear from quitting alcohol
The end result is a complete revolution in the way you see alcohol. This can be achieved in a matter of hours, but it takes an open mind and a little enthusiasm. If you can bring these to the session you will leave happy to be free.
With our unique Money Back Guarantee you have absolutely nothing to lose and so much to gain so book now.
Allen Carr's Easyway method removes the fear of stopping: the fear that you won't be able to cope with stress or enjoy life without alcohol, the fear that you have to go through a terrible trauma to get free and the fear that you can never be completely free from craving.
In group sessions of up to 20 people, a fully trained Allen Carr's Easyway therapist will give you the tools to regain control of your life. Your therapist will be someone who suffered from acute alcohol addiction, but has been happily free for many years.
During the inspirational and engaging session your Allen Carr's Easyway therapist will inspire you to question the things that society has taught you about alcohol and addresses the issue of addictive personalities so that you actually look forward to stopping drinking alcohol completely.
The final part of the session involves relaxing hypnotherapy, designed to reinforce what you have learned during the main part of the session and remove any remaining doubts that you may have about quitting alcohol.
Find your freedom with our seminar program.
Book with confidence.
Money Back Guaranteed.